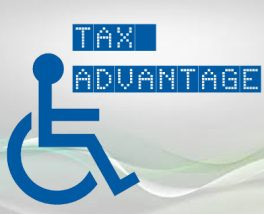 1) What is an ABLE Account?
ABLE Accounts are savings accounts designed for Americans with disabilities and their families to build tax-free savings. They were created by the Achieving a Better Life Experience Act of 2014.
2) Who is eligible for an ABLE Account?
An eligible individual is someone who becomes disabled:
before age 26;
receives Social Security Disability Insurance (SSDI) or SSI;
meets the Social Security Administration's definition and criteria regarding significant functional limitations and receive a letter of certification from a physician.
3) What expenses are covered by ABLE Accounts?
ABLE accounts can be used to cover a broad definition of expenses related to living a life with disabilities. "Qualified disability expense" may include education, housing, transportation, employment training and support, assistive technology, personal support services, health care expenses, financial management and administrative services, legal fees, funeral and burial expenses and other expenses which help improve health, independence and/or quality of life as approved under regulations.
4) How much can be contributed to an ABLE Account?
The total annual contributions to an ABLE Account is $14,000.
In the state of Missouri, the maximum that can be accumulated in a Missouri ABLE account is $325,000.
5) Who can contribute to an ABLE Account?
Anyone can contribute: the eligible individual, family members, friends or other donors.
6) How many ABLE Accounts can a qualifying individual have?
Only one! (That means only $14,000 can be saved for a qualified disabled person per year regardless of how many individuals wish to participate).
7) What are the tax benefits of an ABLE account?
The earnings accumulate in an ABLE account tax free (similar to IRA's).
Missouri residents may deduct contributions up to $8,000 ($16,000 if filing married jointly).
8) Does having an ABLE account affect Supplemental Security Income (SSI) benefits?
Only if the ABLE account exceeds $100,000 in value. SSI benefits would be suspended (not terminated!) until the account balance drops below the $100,000 threshold.
9) When can Missouri ABLE accounts be opened?
As of this writing, NO! Be wary of anyone selling you a Missouri ABLE account!
Check the Missouri website for updates: https://www.treasurer.mo.gov/content/achieving-a-better-life-experience/able-faq
John J. Kasperek, President, enjoys keeping people informed about new tax programs that help people manage their lives as he has been for almost thirty years.